World Class Customer Service
Gulf Coast Shutter is committed to being Florida's best storm protection company by sticking to the mission, vision, and values on which the company was built.
Vision
To be a world-class, customer-centric business truly devoted to meeting the needs, challenges, and dreams of our customers by providing beautification and protection of their homes and businesses.
Mission
To be a world-class, customer-focused business meeting the needs of our customers by beautifying and protecting their homes and businesses.
Values
Integrity, teamwork, empathy, effective communication & adaptability.
Our goal is to be a world-class, customer-focused driven business meeting the needs of our customers by beautifying and protecting their homes and businesses.
This is such a great company, everyone is so friendly on the phone and the service is wonderful! Thank you John Phan for being so professional, polite and informative. He installed a new garage door opener in about one hour. He called 30 mins prior to let me know he was on his way. We will for sure let our neighbors know to contact Gulf Coast Shutter if they ever need garage repair services.
Donna Leitten


March 23, 2021
Called them many months ago for hurricane shutters measurement and free estimate. They came out finally after some issues on their part. As of today I haven't heard from them about cost or anything? I have called numerous times and left vm as well as spoke to their staff but I still have not received any response???? I will look elsewhere for hurricane protection! US Army Ret.
53484


August 10, 2021
Stay away from this company. They have no idea what they are doing and what customer service 101 is about. Contacted this company 072121 to replace a 8 foot roll-up door torque spring.....a $40 item. The symptom was the door was hard to roll-up. A Gulf Coast person shows up. Gets out his wrenches and tightens up the axle/spring and breaks the door spring. There are two springs to this roll up door. One spring is already broken which is the reason for the service call. This guy never checked to see if one of the two springs are already broken and breaks the second one. Now you can not roll-up the door up. You are stuck with it in the down position. He calls me and tells me he broke the spring and that he did not know how much it was going to cost to repair and that it may be cheaper to replace the entire door than replace the torque spring. That someone in the office (Shannon) would call. Well .....no call from Shannon or anyone from this unprofessional outfit. Remember this door gets used daily by my renter and he needs to get inside to do work and its been down now for two weeks part of which time scheduling an appointment getting Gulf Coast out to fix it. Called again after a week..... nothing done. The girl on the end of the phone all apologetic. Someone would call for sure today. Callback never happened!! Surprise Surprise!!! Stay away from this outfit. Cost me three plus weeks down time and created more damage to my door doubling my repair cost. These guys do not even deserve a "one" star.
Donald Albrecht


August 11, 2021
Last week my garage door broke, the spring snapped & Gulf Coast Shutters/Garage doors saved the day! John came the next morning to estimate he was on time call me let me know when he will be here very polite and professional with a good sense of humor! February 10 installation day both John and Ronnie called to let me know if you were on their way, they were on time professional great workers got things done super fast great guys I would recommend them to anyone for any thing they may need
Denny Naugle


February 11, 2021
Danny and Brandon were more than efficient and very friendly, they made the experience of Shutter installation comfortable. I highly recommend Gulf Coast Shutters & Danny and Brandon are great!
David F.


July 13, 2021
I had a great experience with John installing two new door openers for us. He was early, got done quickly, and made sure we understood everything about our new openers. I would definitely recommend everyone to get there garage door wants and needs taken care of by the team at Gulf Coast Shutter.
Roundel Hunter


April 3, 2021
I had a great experience with Gulf Coast Shutter all around. My old garage door opener motor died, and I looked into this company because my neighbor was adamant that I should give them a call. Their quote was comparable to the competitors, but their customer service is what really sold me. My first interaction was with Shannon McCormack who did a fantastic job detailing the motors and options available and being extremely transparent on the price every step of the way. I decided on the Odyssey 1000 with the OHD Anywhere capability, and they were able to schedule me a few days later. John Phan was on time and even called me 25 mins ahead of arrival to keep me updated. John was extremely professional and very personable. He did the removal of my old motor and install by himself, and you can tell he has extensive experience by how efficient he was. He explained everything along the way and took the time to show me everything I need to know to maintain the opener and door myself. I like to understand and tinker with most things so I like to pick the brain of most tradesmen when I get the chance, and John truly earned this business their 5-Star rating. A lot of ratings these days are transaction based and drive a discount or something in return, but I am not getting compensated for this what so ever. This is an honest assessment of this business and their staff, and I recommend you allow them to earn your business.
Paul Orosz JR


June 4, 2021
Professional and prompt! John and Brandon took care of our garage door repair quickly. Great job. I highly recommend their services.
Pook And


July 6, 2021
We've also gathered a few accolades along the way.
Walton Chamber "Excellence in Business" Award
Stevie Award Finalist Inc. 5000's Fastest-Growing Private Companies In America
Stevie Award Finalist for "Best Overall Small Business"
2010 Emerald Coast Magazine "Best of the Best" Award for Best Hurricane Shutter Company
2009-2011 Best of Destin Award in the Windows, Doors and Shutters Category by the U.S. Commerce Association
2011-2012 Destin Magazine "Best in Destin" Award for Best Hurricane Protection Services
We keep some good company.
There When You Need Us.
When you need service, we'll be there. Providing customer service is a top priority at our company. We've taken steps to ensure that this happens, including stocking common parts in our own warehouse.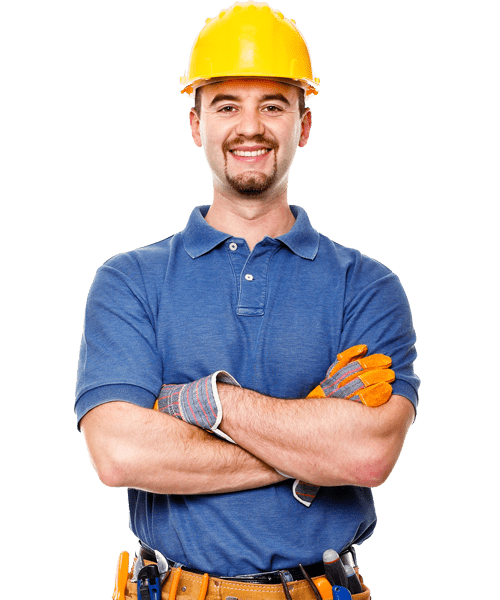 Let Us Help You With Your Special Project
Call for a free in-home consultation and estimate