Leading the Way in the Advancement of Hurricane Protection
Protect your home or business during hurricane conditions with storm panels. Storm panels are an economical way to protect your home or business's windows and glass from flying storm debris.
Our storm panels have multiple patents and are constantly being improved to make them stronger and safer. Our goal is to provide the best shutter at the best price. All products have been tested and are Florida Building Code Approved.
Our clear hurricane panels are the clearest and strongest on the market! The corrugated panels have almost no distortion and the flat panels are clear as glass. All products are easy to work with, allowing installers to make adjustments on-site if needed.
Corrugated Aluminum Storm Panels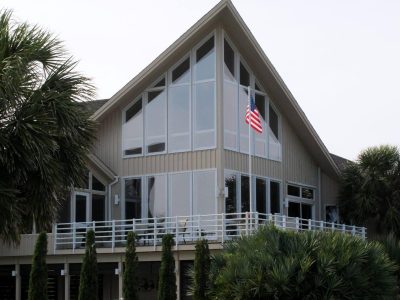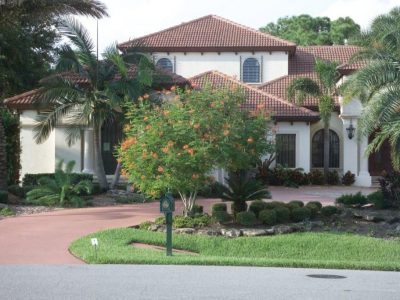 Corrugated Aluminum Storm Panels
The .050" and .060" aluminum Eyewall Armor® panels carry Florida product approvals, including HVHZ and non-HVHZ.
The ultra-light .018" (28 gauge), and .023" (24 gauge) galvanized steel eyewall armor® panels with rolled safety edges are tested for 9-lb. large missile impact to a.s.t.m. e1886 e1996 standard use in the non-HZHV throughout international building code areas.
Features:
Unparalleled Hurricane Protection.
Lightweight.
Corrosion-resistant.
Affordable and cost-effective.
Easy Installation.
Added property value.
Reduced insurance costs.
Multiple track options.
Options:
Panels available in Mill Finish, Galvanized, or White.
Tracks are available in White or Bronze.
Our hurricane protection offers more than just hurricane safety. Our paneling is great for preventing break-ins and vandalism, too. There's nothing like a professionally installed security system, but our ultra-clear panels will bind thieves and vandals in their tracks–even from the street!
Hammers, baseball bats, steel pipes, and glass cutters are all useless against penetrating these shutters. Unlike most burglar bars, our shutters are even available with optional egress capabilities to let you out in case of emergency and, because they're clear, you can see what's waiting for you outside. Compare that to any hurricane shutter!
Our hurricane shutters can also make your home more efficient and quieter while protecting the upholstery, artwork, and windows inside. It's available in a solar tint to reduce heat gain even more. 
So whether it's flying debris from a storm, stones from lawn maintenance, a brick from a smash-and-grab thief, your kid's misguided baseball, vandals with BB guns, or errant golf balls from the fairway – you're protected!
Features:
Invisible Hurricane ProtectionGlass Block Flat
Easy To Install
Clear As Glass
Brackets Available in Black, White and Clear
Florida Building Code #17733 (HVHZ) or #14078 (non-HVHZ)
Can Be Left Up All Year Long
Great for Glass Block Windows and Skylights
Custom Shapes Available – Just Provide Us With A Template
Best Solution For Irregularly-Shaped Openings
Ultra Lightweight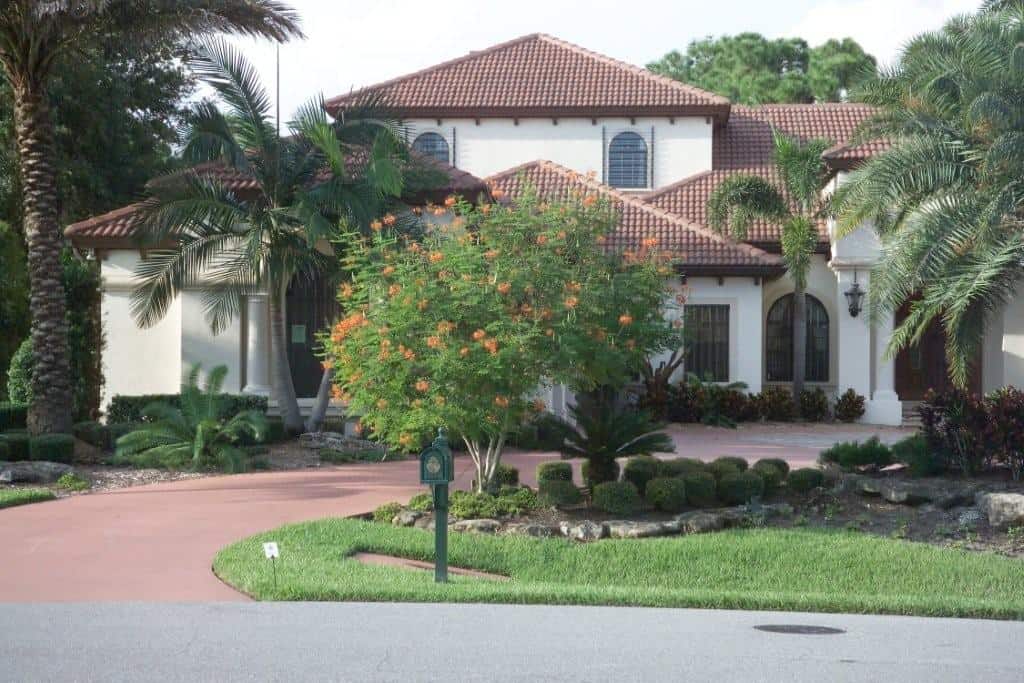 Corrugated aluminum panels are the fastest growing way to protect your home from hurricane-force winds, rain, and flying debris. Protect your home and let the light in during a hurricane or tropical storm with the clearest shutter on the market.
Perfect for commercial applications, as your business doesn't have to appear closed when a storm threatens.
These corrugated panels are the most unobtrusive on the market and offer strength while being barely noticeable and can be left up year-round.
Features:
custom cut to fit every opening
Unparalleled Hurricane Protection
Lightweight
Corrosion resistant
Cost effective
Added property value
Reduced insurance costs
STORM PANELS
WHAT DO THEY COST?
Our competitors like to give a price range that is usually not realistic or deliberately low. Every Job is unique and prices will vary greatly. We prefer to explain all of the options available and give you a fair and accurate estimate.