Exceeding The Toughest Standards
Alutech aluminum rolling shutters offer security, weather protection, energy conservation, and noise control in one product. They come in many styles and colors and have been tested to withstand 140 mph wind loads and also protect the opening from wind-driven rain and airborne debris.
Aluminum rolling shutters provide excellent protection when needed and close out of sight when not in use. Powder-coated aluminum and stainless steel construction provide the best corrosion protection even in coastal regions.
Roll Down Screen Products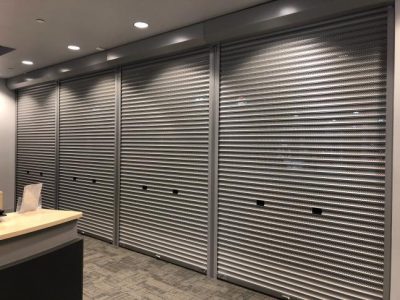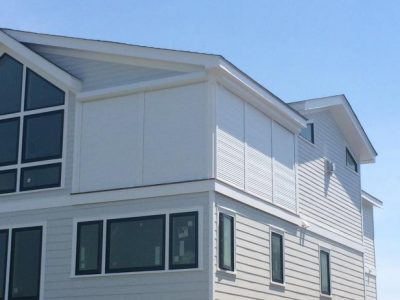 Magnum Roll Down Shutters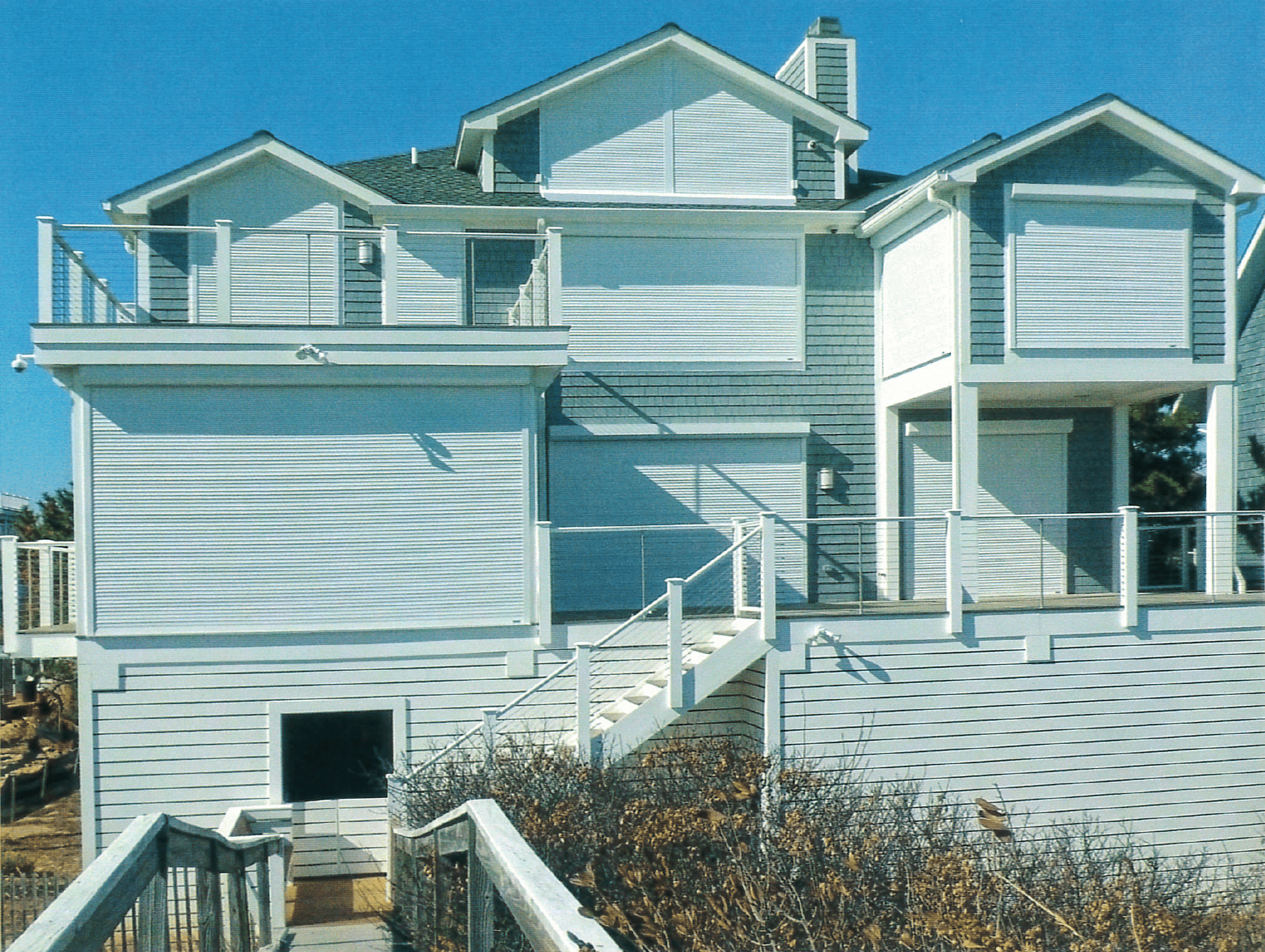 Our Magnum shutters double as both a mini-overhead door for security purposes and as a hurricane shutter. They also come in small housing sizes. 
Our one-of-a-kind "end retention system" eliminates the need for storm bars. This patented technology allows for SMOOTHER, QUIETER shutter operations and SMALLER housing sizes while also offering the same level of protection. Our Magnum shutters EXCEED the toughest standards required by global building codes. 
Features:
End Retention System – eliminates the need for storm bars
Efficient roll diameter – minimizes housing size
Patented roll shutter system
57mm extruded aluminum slat
Stainless steel end retention bolts
New slat appearance
Building Code Approved
Approved for block and concrete construction
Approved for wooden structures
Perforation and hole punch option
Slimline and commercial lock options

Magnum Brochure

Magnum Spec Sheet
Some models of aluminum rolling shutters have removable storm bars allowing you to enjoy scenic views with no unsightly obstructions when the shutter is not in use. These shutters are a proven burglary deterrent, designed to water-proof windows and entrances in the worst possible conditions, and offer the benefit of being a protective barrier against unwanted noise.
Shading and Sun Control: Roll Shutters and Roll Screens provide an excellent sun and temperature control option without permanently blocking your view. In addition to greatly reducing heat gain, Roll shutters and Roll-up Screens also reduce heat loss and add privacy.

Security: Our security shutters provide excellent protection for both commercial and residential properties. Roll shutters and roll grilles are removable, retractable, and non-permanent which gives our customers greater control. We also offer multiple locking options, colors, and perforations.

Energy Savings: Compared to rooms without rolling shutters, indoor spaces with rolling shutters can be up to 90% cooler in the summer and 50% warmer in the winter. This bodes well for keeping air conditioning and heating costs down to a minimum.
Privacy: Not only do you decrease the level of outside noise, but you also increase the level of privacy. This gives you a way to protect yourself from the intrusive views of neighboring buildings or other outside areas.
Features:
All Extruded Aluminum Construction
5-Point Locking Security System
Silicone Impregnated Wheel Carriages
Xylan Coated and Stainless Steel Hardware
4/5 Standard Colors
Economical
Dade County Approved Designs Available
Mechanically Bent radius tracks to fit any shaped balcony
Colors: Gray, Cream, White, Brown, Beige, and Custom colors are available for an additional fee.
Types:
RC37 – Kiosk Shutter
RC40 – Counter Shutter
RCE40 – Hurricane Rated
Barracuda – Hurricane Rated
ROLL DOWN SHUTTERS
WHAT DO THEY COST?
Our competitors like to give a price range that is usually not realistic or deliberately low. Every Job is unique and prices will vary greatly. We prefer to explain all of the options available and give you a fair and accurate estimate.