Securing Properties to Live Safe 
Security shutters and screens provide excellent protection for both commercial and residential properties. Our roll shutters and roll grilles are removable, retractable, and non-permanent which gives our customers greater control. We also offer multiple locking options, colors, and perforations. Crimsafe screens are a high tensile woven stainless steel mesh, anchored by a unique screw-clamp™ system screwed through the mesh and into the frame. This results in a spectacularly strong yet still versatile security screen that provides excellent airflow and visibility, and a streamlined appearance that enhances your home instead of dominating it.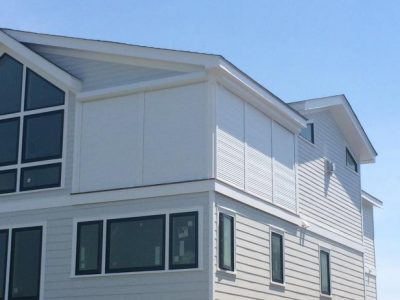 Roll Down Shutters
Aluminum rolling shutters offer security, weather protection, energy conservation, and noise control in one product.
Crimsafe Security Screen
Crimsafe Fixed Window Panels are non-moving panels that can be face-fitted using our angled frame, or they can be fixed in the flyscreen track.
Let Us Help You With Your Special Project
Call for a free in-home consultation and estimate